Join facilitator Julie Duhy for a unique and playful workshop turning old, unused items fit for recycling into works of art.
As the age-old adage goes; "One person's rubbish, is another person's treasure!"

There is something thrilling about taking items sanctioned for the recycling bin and turning them into a work of art.

Taking inspiration from Mollie Douthit's 'Mary and Barb' painting in the current exhibition The Tyranny of Ambition, whom recalls receiving a tall box as a gift from a neighbourhood birthday, which when unwrapped revealed a statue:

"A tall box was handed to me. I was smiling even before I unwrapped it, the shape made it evident: I was getting a Barbie! But, as I peeled away the paper I slowly uncovered something I wasn't prepared for: Mother Mary. "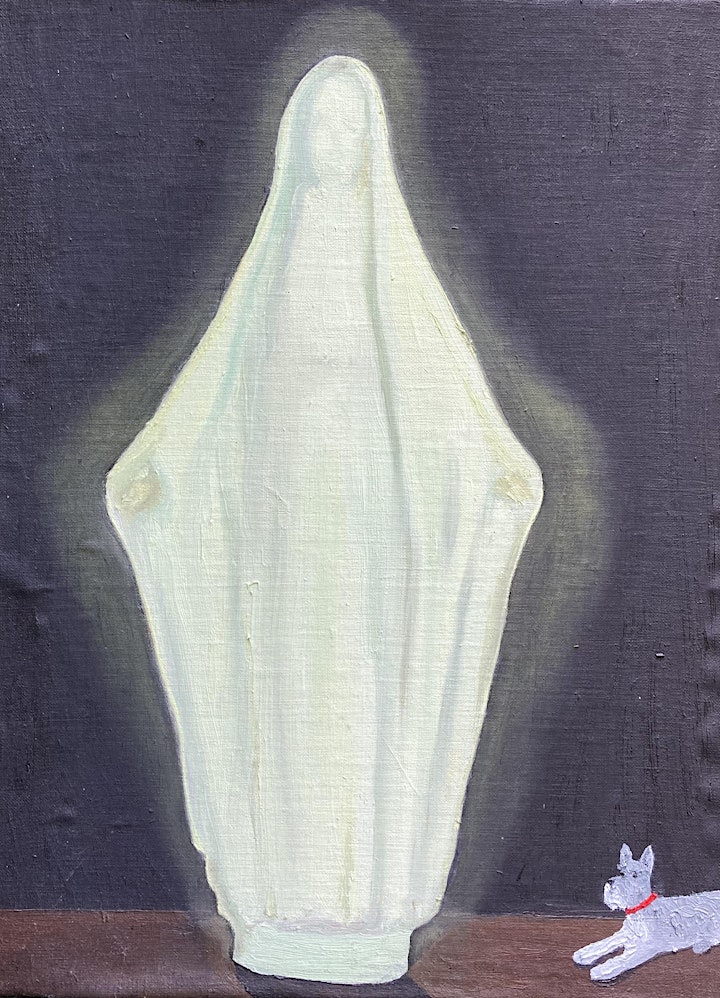 Children will use mix-media recycling cardboard items to imagine and create their very own Shrines. They will discuss and explore ideas around shrines. Shrines to places, things, people they love. Each Shrine can tell a personal story and reflect thoughts about the old and the new, materials and recycling.

Children, feel free to bring some items you want to use from your own family recycling bin.

About Children's Workshops at Highlanes Gallery Workshops are for children aged 5 – 12yrs and charged at €8 per child.

Workshops at the gallery are process-based and explore basic concepts and ideas with children as they are looking. The emphasis is placed on understanding the ideas surrounding the objects. Making objects forms part of that process but is not the only goal of the workshop.

For further information, please telephone the gallery reception on T| 041-9803311 or email| info@highlanes.ie

All materials provided